Friend, Now we will see one cool and attractive post. Are you bored with Default Blue Theme/Skin in Facebook? We will change it with cool and awesome skin. Surely you like it and wonder. Below i provided some screen shot. See the Exciting Styles. Install this skin / theme and make wonder your friends. Here available to You tube, Google Reader etc. Here have more styles. You can see the preview. So install which effect you like it.
Its Support Only Chrome and Firefox Browser. Visit the below link called '
Wonderful Themes
' and choose the browser. You must install '
Stylish
' add on. After you choose the browser. Install '
Stylish
' button by clicking '
install
' button. Now you successfully installed. Now , again visit '
Wonderful Themes
'. Here you will see lot of themes. Install what you like. Below i provided links to wonderful theme you never miss it. One more Animated theme is provided below named as '
Matrix
'
. Click The Image and See the Preview. It does't redirect to page because new
magnifier feature is added. When you over your mouse cursor in image icon change to magnifier.
If you like that theme means click install with stylish with stylish in the green box. If you don't see that button, the style is not available for that browser. You can manage these installed themes by clicking '
stylish
' add on. Remember if you install more than two or more styles, go to stylish add on option, '
enable
' any one style. Then only you will get good look and you will enjoy. This is very important, else all are mixed in theme and provide poor look. Below i provided Two themes, surely you will like it. Lets try , Enjoy and Make your friends to Wonder. Remember here not only for face book, available for more apps. Surf and make use of it as your interest. Click the image to enlarge and again click to return original size. Any doubts ask freely.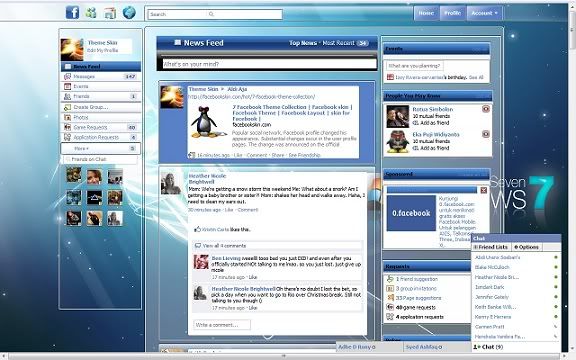 BLACK EDITION FACEBOOK THEME